The ACT Labor Government has been a world leader on taking climate action. We have long lead Australia, and much of the world, in taking action to reduce emissions, and to increase renewable energy consumption.
In 2020, the ACT will be the first place in Australia to reach 100% renewable energy.
We'll be just the eight jurisdiction in the world to do this – and this is because of long-term planning and commitment by the ACT Labor Government.
Canberra has reached 100% renewable energy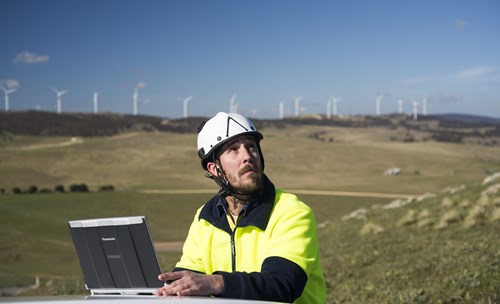 The ACT leads Australia in renewable energy. Thanks to Labor's action, we have reached 100% renewable energy powering our city. We have done this by:
working with industry to build 192 wind turbines and 179,340 solar panels
locking in the lowest possible renewable energy prices for the future
developing whole new industries, creating over 300 local jobs in the renewable energy sector
While the ACT Labor Government leads Australia on climate change, the Liberals are still denying that climate change even exists.
We punch above our weight when it comes to fighting climate change.
That's why we're not stopping at our 100% renewable energy target.
ACT Labor has legislated to commit the ACT to zero net emissions by 2045.
ACT Labor's climate strategy
Labor backs a just transition to tackling climate change. We want no-one to be worse off from this transition.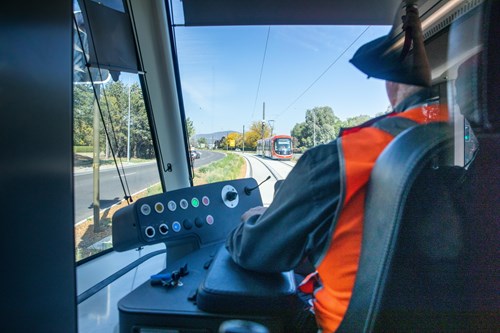 The ACT Labor Government has committed to a new phase of climate action to further our efforts. This includes:
helping bring down energy bills for Canberrans and phase out the use of gas
providing more support for renters
planting more trees across Canberra
making all our buses will be electric powered by 2040; and
helping workers in industries that are impacted by the transition to a zero emission economy.
Transport is a key part of the climate change mix.
Canberrans are still heavily dependent on cars, and that won't change in the near future.
We'll help Canberrans make the switch to clean and efficient cars as the technology becomes more affordable.
ACT Labor will continue to heavily invest in public transport by completing our city-wide light rail network.
ACT Labor is committed to transitioning all buses to electric buses by 2040.
ACT Labor will roll out charging stations for electric vehicles across Canberra.