We know the importance of public services, and the people who do public jobs every day.
That's why we have the Labor Guarantee.
This is a commitment to delivering the public services that a growing city needs.
An ACT Labor Government will continue to invest in our public service workforce during the next term of Government, should we be given that opportunity.
ACT Labor won't let services fall behind by cutting the essential workers who deliver them.
This includes better healthcare in our suburbs, more public schools, a bigger public transport network and the city services required to keep the Canberra we love.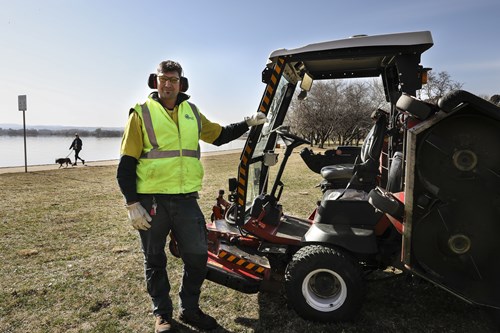 There will be over 22,000 ACT public service workers on the job as we begin the 2020s, and this number will only increase under Labor.
That means essential education and public transport services such as the CIT and ACTION will not be sold off.
ACT Labor guarantees:
to employ more teachers
to build more public schools
to employ more nurses
to provide more healthcare services across our city
to employ more bus drivers
to employ more city rangers to keep our city tidy
to keep Canberra Institute of Technology in public hands; and
to keep ACTION buses in public hands.
We guarantee that as our city grows, we will employ more people to deliver the public services that Canberrans need.